Yes To Carrots
is my go-to brand of choice for "green" body care with Dead Sea Minerals. Seriously, this stuff is amazing. If you haven't heard of them, check out this Yes To Carrots review and then go check out their website.
Yes To Carrots:
Carrot Rich Shower Gel
MSRP: $8.99
Available at: yestocarrots.com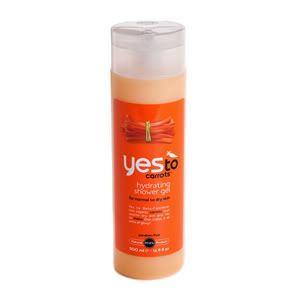 This shower gel really makes your shower feel like you are in a luxurious resort. You can use this as a shower gel, or as a bath gel for a nice warm bath. I used it as both (with all of these gels) and it was wonderful. This gel cleanses, nourishes and revitalizes the skin. It also leaves it well moisturized so I didn't even need lotion after the shower. This shower gel is even better paired with the Yes To Carrots shampoo and conditioner. Love it!
Yes To Tomatoes:
Terrific Day Shower Gel
MSRP: $8.99
Available at: yestocarrots.com
The Terrific Day Shower Gel can really start your day off being terrific. This shower gel cleanses the skin, moisturizes it and helps to balance the pH levels leaving your skin gorgeous. This is really fantastic paired with the Yes To Tomatoes shampoo and conditioner as well. I loved it!
Check out the rest of the Yes To line on their
website
, and Like them on
Facebook
for specials and giveaways!
* Thank you to Yes To Carrots for sending me the products reviewed for the purpose of the review. All opinions and experiences expressed are my own.