I love hosting giveaways and sharing with all of you the chance to win some great things. This holiday, I decided to buy some things for my followers to share the holidays with. These are a few of my new favorite things, I hope you check them out and enter to win which one you'd like to become your new favorite thing too!
Jessica Galbreth Giveaway: Spread Your Wings Faerie Figurine
I love faeries and one of my favorite artists is Jessica Galbreth. I recently purchased a few of her figurines and would love to share one with you. This is the Spread Your Wings Faerie figurine that stands about 6 inches high.
Yankee Candle Giveaway
Okay, so I've loved Yankee Candle for years, but I still love them and I picked up this very cute gift for someone to win. It includes votive candles and a glass snowflake votive holder.
Yes To Carrots Giveaway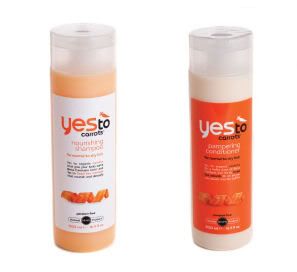 The Yes to Carrots shampoo and conditioner is amazing for your hair. It also lasts a really long time, which also makes me really love it. Out of all of the shampoos and conditioners I've tried, this one works the best for the money and the set also lasts much longer than one month (think more like 5+ months)!
Random Books Giveaway
This is more like a grab-bag item. I have been reviewing a ton of books this past year and my bookshelves are getting a bit full. Let me know which genre of books you like and if you win, I'll surprise you with some fantastic books that look like new (trust me, I'm neurotic about my books looking pristine even after I've read them).
Giveaway Rules:
• You must be a follower of my Blog through GFC.
• You must post your e-mail address in your comment if it isn't listed on your Blogger profile (so I can contact you if you win).
• You must live somewhere on Earth (inter-planetary mail service is not too reliable yet).
• You may only win one prize in this contest. Make sure to state which ones you want to be entered for.
** Jessica Galbreth Giveaway
** Yankee Candle Giveaway
** Yes to Carrots Giveaway
** Random Books Giveaway
How to Enter Sheri's Favorite Things Holiday Giveaway
Leave a comment on this post based on how you are entering. The more you enter, the better your chances to win. I'll pick winners by randomizer after the giveaway is over.
One Comment
– Make sure to follow my blog through GFC. Let me know which items you want to win and whatever else you want to write in that comment.
One Comment
– Follow me on Twitter and Tweet about the giveaway. Post the URL in the comment and the items you want to win.
http://twitter.com/sherinewton
One Comment
–
Friend me
on Facebook and post about the giveaway. Leave URL to your profile page.
Two Comments
– Blog about my giveaway and link to this post. Leave the URL in the comment and the items you want to win. * Not just a little blurb about it, but a post about it. Feel free to use the giveaway button I made to add to your Blog post and/or add it onto your Blog until the contest is over, I'd appreciate it!
Giveaway ends on December 31, 2010. Good Luck!
As per FTC annoyances: Nothing featured here was provided by the publisher or manufacturer. All comments and such are my own and just because I love something, doesn't mean you will, though I hope you do too if you win it.
:)