Wow! I can't believe that this very post you are reading is my 700th Blog post at Sheri's World. I won't lie and say that it seems like just yesterday when I started this Blog. However, it does feel like I maybe started it a year ago though, and not back in 2008.
I've had a great time with this Blog and have really enjoyed making Bloggy friends through it. The support in the Blogging community is amazing, and I know that I've made some great friends through it. Thank you to everyone who follows, comments, and especially those who take the time to be my friend through the Blog, Facebook, Twitter, e-mail, real mail, etc. You are all amazing and I am so glad to have met all of you.
To celebrate this very special milestone to my Blog, I'm offering two giveaways this week. Yes, two! The first one is with this post. The next one will be featured later today or tomorrow, so be sure to come back and enter that one too.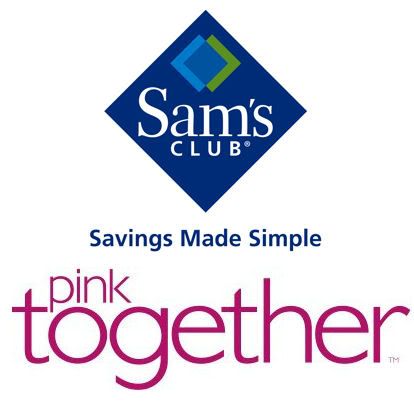 1st Giveaway:
$25 Sam's Club gift card
The first special giveaway I am offering everyone to enter to win is for a $25 Sam's Club gift card (which you can also use at Wal-Mart).
This special promotion is for the support of breast cancer education research. Starting on September 19th, Sam's Club stores will be featuring exclusive pink packaging on select General Mills products in recognition of National Breast Cancer Awareness Month for October.
For 5 years, General Mills has partnered with the Susan G. Komen for the Cure® Foundation to bring breast cancer support to local communities, and this year they are making their annual donation of $2 million to the foundation to advance breast cancer research and support education and community outreach projects.
Purchase specially-marked General Mills products like Cheerios and Fiber One 90 Calorie Brownies at your local Sam's Club and help decide how half of that contribution will be donated by voting at PinkTogether.com from now until April 14, 2012.
To enter this giveaway, you must be a follower on my Blog. On the comments, make sure I can contact you if you win (post e-mail in the comment or make sure it is viewable on your profile or Blog) and follow these entry rules:
One comment
– Just leave a comment about this post and/or giveaway.
One comment
– Tell me what you plan on buying to support breast cancer awareness or research with the gift card, if you win.
One comment
– Follow me on twitter.com/sherinewton and share this post with others to enter the giveaway too. Post URL in comment.
One comment
– Share this post with others on Facebook. Post URL in comment.
Giveaway ends on October 15, 2011
*
Disclosure: The information and gift card(s) have been provided by Sam's Club and General Mills through MyBlogSpark.