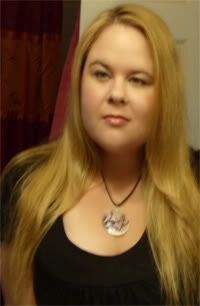 I've been really busy lately. Sorry for the lack of updates and posting. I've been trying to comment though!
Besides taking random pictures of myself like that one, I really have been busy.
I had some family visiting from Florida last week, so that took up some extra time.
If you didn't notice all the recent articles I've written for Associated Content, check those out. This has kept me really busy and I still have some that aren't published yet, they're just waiting on the okay. I also have at least 10 to write this week. I'm not complaining at all - I love it!
Check out my AC Profile
and you can see all the articles! Comment on them if you'd like too.
I'm also starting to write some ghostwriting articles as a subcontractor. I really hope that this works out. I need the extra money badly.
This past weekend, I was in charge of the investigation for ghost hunting. That was my first time doing so since I'm team manager now. Usually the leader or assistant leader is there. It was fun and I think it went rather well besides a few issues which I will not be getting into here.
If you're wondering where my review from the last episode of True Blood season 2 is, I'll let you know that I'm going to post that when 1 or 2 articles I wrote for Associated Content are published. I'm still waiting on that, but it is worth the wait!
I hope everyone is doing great and is looking forward to Halloween as much as I am! I have 2 more reviews on Halloween stores online that I'll be posting this week too. Also, don't forget to enter the giveaway I'm having too!