Usually my Flashback Fridays feature things in "Pop Culture." However, since I am on an unusually big photo kick, I decided to post pictures of myself when I was a kid. These were taken from my scrapbook, enjoy!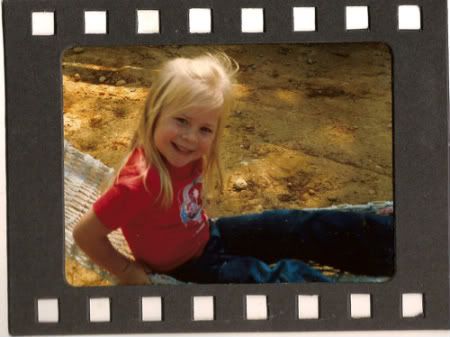 This is one of my favorite pictures. It is the opening pic in my scrapbook too with a page all to itself!




This was taken at Cocoa Beach, FL – where I grew up.




Me and my Mom at a birthday party, though I am not sure whose. Party of some sort though, I think anyways.




Me on my awesome Rainbow Brite bed with all the dolls. Other picture is me with my cabbage patch doll Cindy and the boy one though really he was irrelevant. I carried Cindy with me everywhere.