I guess I am in the mood to post pictures, which is strange because I don't usually want to post many pictures (of myself especially). I didn't get a lot of photos because I was video recording! Yes, we got a digital camcorder so I was playing around with that mostly. I still need to edit all that footage and put it on a DVD with some pictures too. (I feel a headache coming on just thinking about doing that).
Anyways, here are some pictures I took while some of my family was visiting last week. Enjoy!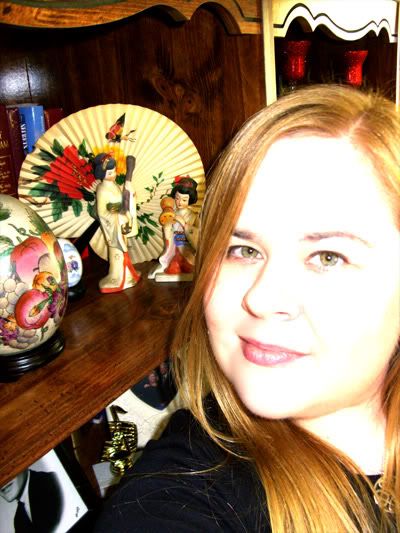 Self photo at my Aunt Doris' house. I love her geisha figurines so I took a pic by it.




L-R: Aunt Kathy, Aunt Doris, Mom
I took this at my Aunt Doris' house. We had lunch over there and visited with her and my other grandma too and Aunt Mildred. My Nana was also there who is visiting from FL too, but she wasn't in this picture.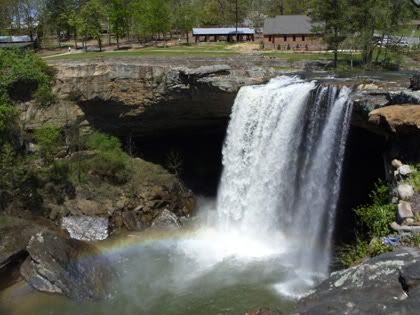 Nana, Aunt Kathy, Mom and myself went to Nocallula Falls for a picnic one day. Here is what the falls look like normally. If you remember in a previous post, I posted pictures of what it looked like after a lot of rain.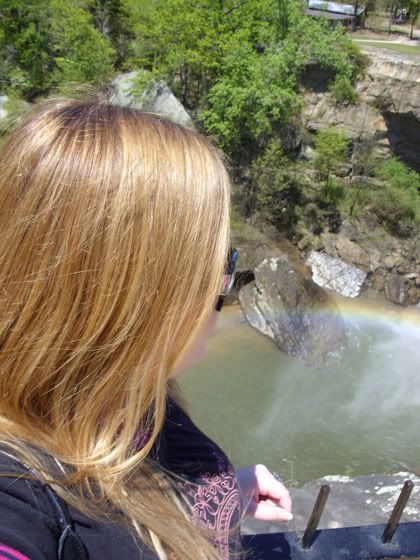 Another self photo I took while standing by the falls.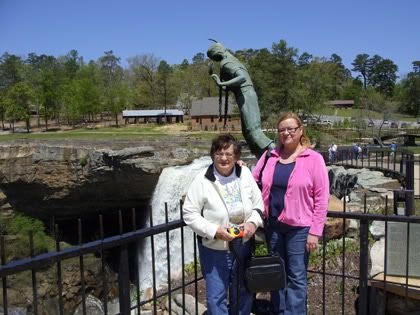 L-R: Nana, Mom
They probably don't like this picture, but I think it is cute.
Update on gardening:
I planted more seeds. I've planted about 30 packages of seeds now. I've never planted this many in my life! It is fun though. Only thing I really dislike about it is the constant threat of bees and wasps.

I cut two roses to bring inside. Aren't they pretty?