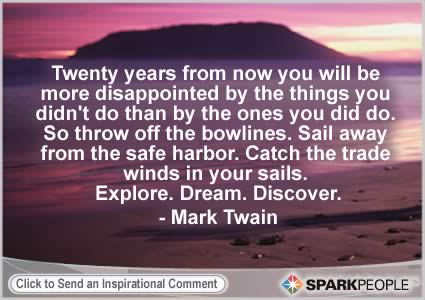 I love this quote for many reasons.
This year I am going to do more things than previous years.
I'm not going to care about what others think.
I'll have no regrets.
Hopefully along the way I will discover and explore areas of myself and the world I never knew.
What does this quote mean to you?