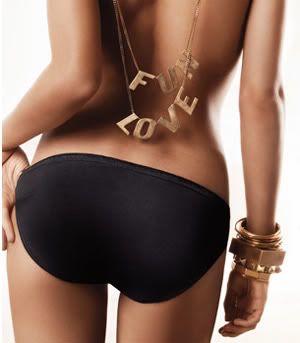 Sorry for the double post but I just checked my e-mail and look what I found – FREE Victoria's Secret panties to the first 100 people to bring in
this ad
to your local VS store.
I'm going to print it out, hop in the shower real quick and drive over there. I don't think they'll be gone in an hour here – I hope. I think this offer is good to anybody so check it out and hurry to the store so you can get free panties!
Also... New Moon - Official Trailer
Pretty good trailer, but really it could have included more in my opinion. Hopefully the next ones released will be better. What do you think?
P.S. – Don't forget to read my prior post and help me if you can! Thanks!