We had severe weather here all day today it seems like. We had 2 really big thunderstorms come through so far. More might be on the way later tonight. The weather storm alert thing we have went off every 10-15 mins all day. The weather guy was on TV almost all day, etc. We mostly just got a lot of rain and some hail though we may have been near some tornadoes. Hopefully not though.
My Mom noticed a beautiful rainbow after the 2nd storm of the day and I ran upstairs to get my camera. Luckily it wasn't gone before I was able to snap a few pictures. It was still raining, so it isn't the best it could be. I think it still turned out rather pretty.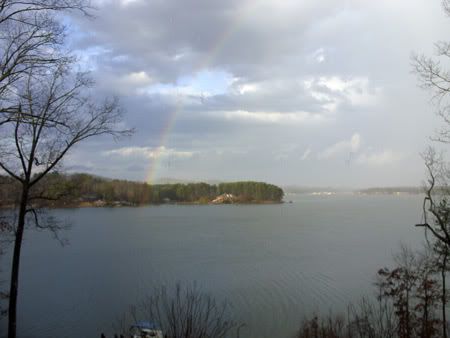 The rainbow was in the lake by our house! How cool is that? Have you ever been really close to a rainbow too?