I am really sleepy. This weekend wasn't that exciting really, so I shouldn't be that tired. I didn't really feel too great yesterday and maybe that is why I'm so tired. Anyways…
This weekend I went on a paranormal investigation. It was a residential investigation that was actually quite interesting. Plus I got to be the lead investigator of the group I was in. That is the 2nd time now! Yay!
I'm not sure if any hard evidence was caught or not. I do know that when I was videotaping in one of the bedrooms I caught 2 moving orbs. We reviewed them after the investigation, and yup they were there! That is pretty cool. I usually don't get to be the one using the camcorder.
There were some personal experiences that happened that night to about 6 people in the group. That is quite a lot. As I said before, I can't get into details about cases. Sorry! I wish I could but I cannot. It was interesting though to say the least.
I hope that we can get some cool evidence up on our website and I can share it with you guys sometime. If you are interested.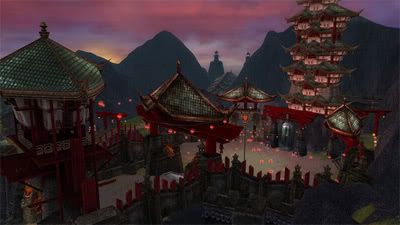 Yesterday I just played
Guild Wars
pretty much. I was trying to get the Celestial Ox minipet from the Canthan New Year celebration. I am not lucky, so it took me almost 500 tries to get 2 of them. I got quite a few fireworks and stuff though which helps me with the party animal title at least. The hat was the same as the one we always get from the festival, so nothing new there. Their lack of creativity really astounds me. I guess they are really using all their creative juices for Guild Wars 2 – whenever that comes out.
I'm trying to write my novel but am getting kind of stuck. I don't really know how I want to write it I guess. I'm reading some of my
SARK
books to get inspired. I used to read these in high school quite often. My wonderful teacher Ms. Weiffenbach (best teacher ever) introduced me to them. We even went with her (about 4 of us) to one of SARK's book signings a few hours from where we lived. That was a great experience!
My next test for that job is in a few days. I'm not really sure what kind of "test" it is. I think if I can pass as a normal human being I'll be okay. That is questionable though, so we shall see. LoL.
I hope everyone is doing great and staying warm. It is cold and rainy here today (and I love it). It might even snow tonight or tomorrow. I have heard that one before though, so I won't believe it until I see it!