Wow. So, I'm a little late in wishing everyone a Merry Christmas or Happy Holidays (whatever it is you celebrate). My family celebrates Christmas. Usually we have some kind of a party here before Christmas (big family) and then end up going over to my Aunt and Uncle's house on Christmas day. This year though, we went to Gatlinburg, Tennessee and stayed at a really beautiful resort.
While we were there – it snowed. I mean, a lot of snow! Blizzard kind of snow for this area of the country. We got around 14 inches of the beautiful powdery white stuff. We were snowed in for a few days, but that was okay. Luckily the resort we stayed at was in town and not high up on the top of a mountain like some unlucky tourists that were stuck up there for a week. Yeah, they ran out of food and water and couldn't even get down the mountain!
It was a nice relaxing Christmas vacation though, which was quite needed for us all. Of course we did some shopping and had some good meals, but we also had fun playing the Wii – who know my Mom would be so good at that?
After we left Gatlinburg, we went to my Aunt and Uncle's house in North Carolina for New Year's. My Nana was also there who was visiting (she stayed at our house, and then my Aunt's for a month each). It was fun and guess what? They had tons of snow there too! I don't think I've seen this much snow during the holidays since I was a little kid.
I would post pictures of us all and perhaps mention names, but I like to keep it a little private since they probably don't want me sharing with the world pictures of them, etc.
Here is a bit of a picture recap of my holiday…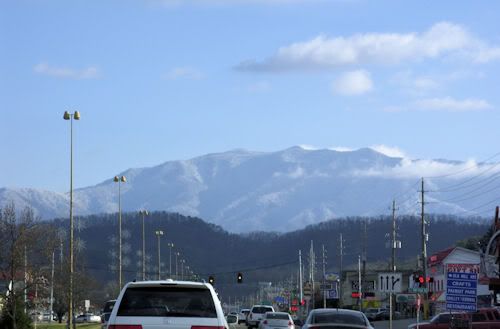 Driving into town (before it snowed)…



View from our balcony after it snowed.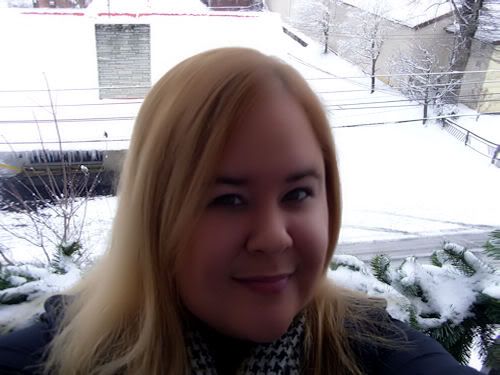 Self-shot of me on the balcony.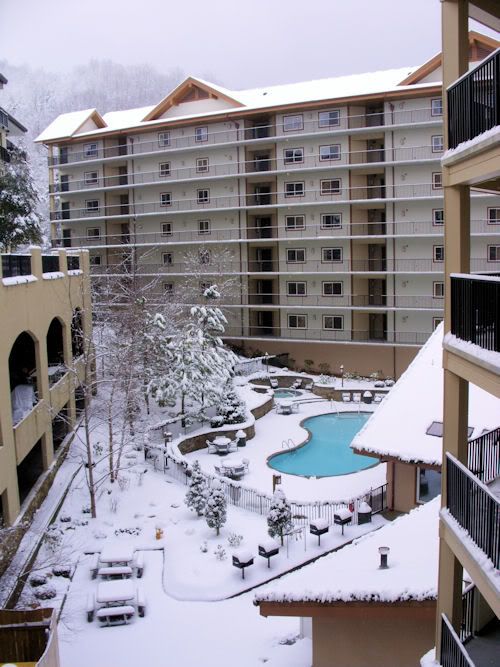 View of the pool area after the snow.



This is a shot in Gatlinburg after we got back from some shopping. VERY busy roads!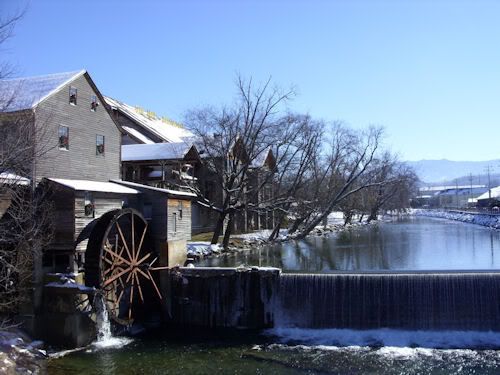 The Mill we stopped at for some souvenirs in Pigeon Forge. Love this shot!
I hope that all of you also had a great holiday. What did you do? Do you have snow where you live right now too?