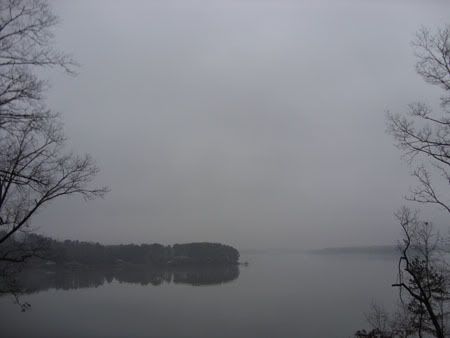 This is a picture that I took on Monday. It's been this kind of weather since Saturday I think, maybe longer. Some might not think it qualifies as being "beautiful weather." I however, beg to differ. I love winter. I really wish it snowed here. Since it doesn't, I take what I can get of the cold, rainy and overcast days.
I would have posted this picture yesterday, as I had planned. However, I got too caught up in reading New Moon, Eclipse and Breaking Dawn from the Twilight series. Yes, I read all of those in less than 3 days. I'll make a post soon about my thoughts on that.
Weather like this makes me get out the song by Garbage "I'm Only Happy When It Rains." I really love that song. Maybe because it reminds me of junior high school. Maybe because it reminds me of old friends I most likely won't ever see again. Maybe because I just really like the rain?