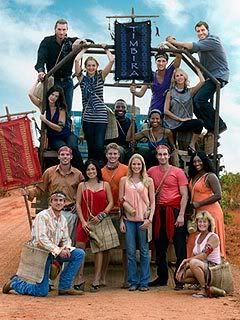 Survivor
is back! This time they are in Tocantins (however you say that one). It is in Brazil. Can you believe it is the 18th season of Survivor? I remember when the first one was aired back in its truest form (or so I think anyways).
A few episodes have aired already, but you haven't missed too much really. You can catch up online now even and watch the previous episodes for free on their
website
. It airs on Thursdays on CBS at 8pm ET.
I don't have any favorites quite yet. It is too soon to tell really who I like or not. Do you guys have any favorites if you are watching it?
I'm also not too sure about the cross-tribe-alliance that is going on. It could be genius or it could go terribly wrong. Either way, Exile Island isn't looking too bad anymore.
Is it just me or do these people already look sickly thin? They need to cast more people with some meat on their bones in my opinion.
Anyways, I'm looking forward to the episode tonight. Anyone else watching Survivor Tocantins?