This morning I went to the
Beauregard-Keyes House
for a tour. I'm writing an article about the historic home, so be sure to check that out when it is published. For now, here are some pictures of the house.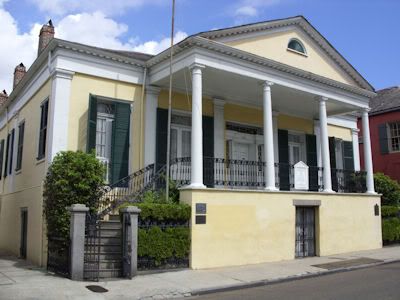 We walked around the French Quarter again and ended up by the French Market. We bought a few souvenirs but I still haven't found the items I really want to get yet. Maybe we'll look some more tomorrow.
Here are some more pictures from this morning, all taken in the French Quarter. The streets aren't too busy because it was still pretty early for too many shops to be open yet. The streets get much more crowded as the day goes on.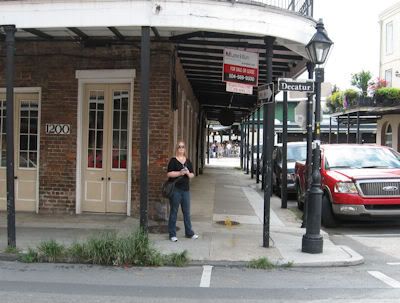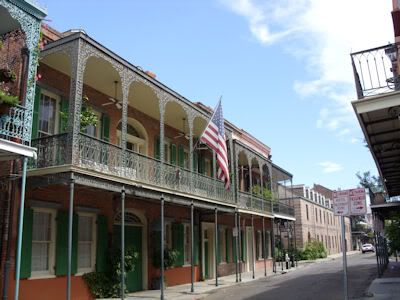 After we got back to our hotel, we went on the adventure of going to Wal-Mart. Normally, it is relatively easy to get to such a store. However, in a new city with lots of traffic, finding a store isn't quite as easy. Luckily, I printed out directions before we left from MapQuest so I sort of knew how to get there from where we were. It took those directions and a random map from a travel brochure to get there and back though. I tossed the MapQuest directions on the way back and just used the other map though. Good thing I have relatively good navigational sense.
The store was super busy! The employees were of little help too. Plus, on their website it said they have New Orleans souvenirs. Did they? Well, not the extent I thought they'd have. They had ugly shirts and one rack of magnets and postcards with some can holders (I forgot what they are called) and other various items. Quite disappointing.
Later that night I was going to do a ghost story/walking tour but I wasn't feeling well and after we got to the location we were meeting at I felt like I was going to pass out. So, I had to reschedule. Hopefully I can change it to another night while we are here.