This morning my Mom and I attended Mass at
St. Louis Cathedral
. It is a beautiful church that has been in operation since 1727. Inside was beautiful too, though because it was mass, I was unable to take pictures inside. I'll go back on another day and do so. The Mass we attended was also Archbishop Alfred C. Hughes last service because he is retiring. He even gave us communion and shook our hands on the way out. It was really a spiritual enrichment for us.
For lunch we went to
Carmelo Ristorante
. We went there right after Mass and ended up being the first diners of the day there. We had calamari for an appetizer and it was absolutely fabulous. I have to say that it is probably the best I've had besides the few times I ordered it in Key West. For my entrée I ordered a chicken parmigiana panini. It was really good too. Yum! I think I'm going to write up a review of this place. It is really a stop anyone who loves Italian food should visit while in New Orleans.
We walked along the Riverwalk since the rain was letting up some. We saw some steamboats and other various boats. The picture above is a statue overlooking the water that I found to be quite beautiful.
I'm writing an article on the
Audubon Aquarium of the Americas
and their new Insectarium, so check back again for that too. For now though, here are some of the pictures I took while there…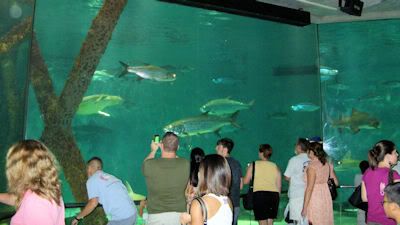 This is their large tank with bigger sharks, stingrays and fish.



Hammer time!



I love how this one turned out!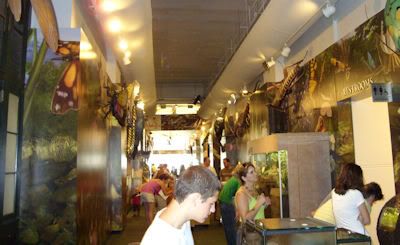 Insectarium side view. It was decorated really cool. The kids loved it.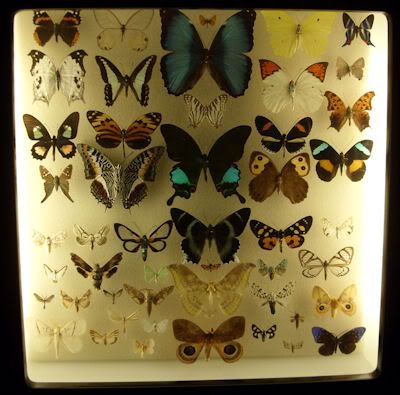 I love butterflies.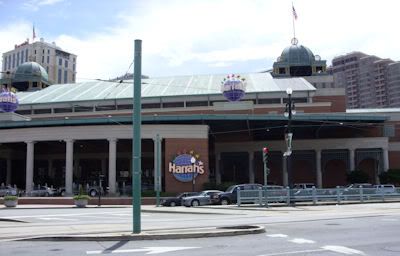 On our way back we stopped at Harrah's Casino. We didn't gamble today because we were both getting quite tired of walking around so much. So, we just walked through it and checked it out.
Since our feet were killing us, we decided to take the street car on the way back. It was fast and a nice change from walking all the way back to the hotel that is for sure. I think we must have walked at least 15 miles in the past 3 days.
Tomorrow is my birthday!