On Tuesday we ate lunch at
Louisiana Pizza Kitchen
. I had a personal sized cheese pizza. It was really good. I never knew New Orleans had such good Italian restaurants.
After lunch we walked through the French Market. I didn't get anything, but I am thinking about getting a mardi gras mask. I haven't found any yet that I really like though.
Then we went on the
Steamboat Natchez
for a ride on the Mississippi River. I'm writing an article about there too, so here are some pictures for now…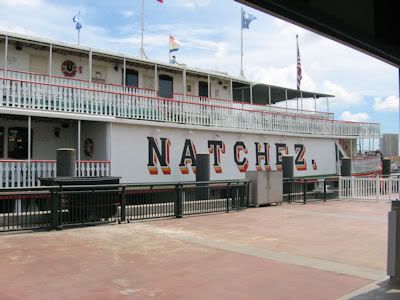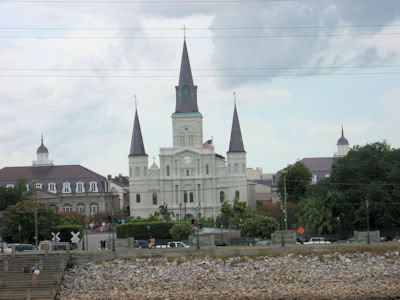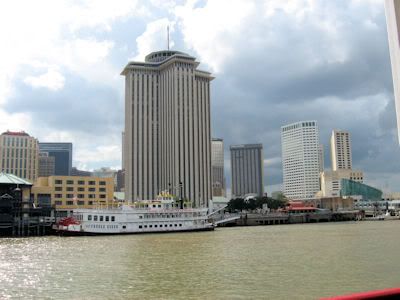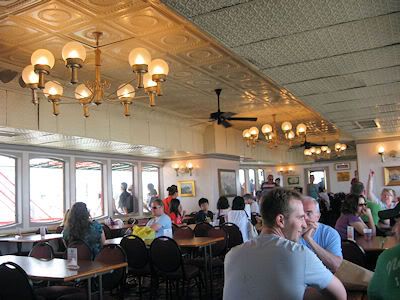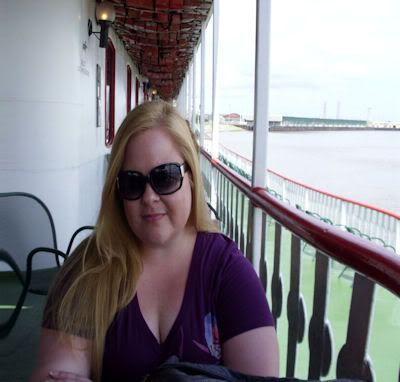 After the Steamboat ride, we went back to the hotel and ate some leftovers really quick and then rushed to a Ghost Tour of the French Quarter by
Haunted History Tours
. I'll also be writing a review about them and another ghost tour. Theirs was really good and the tour guide we had was informative, funny and a great story teller.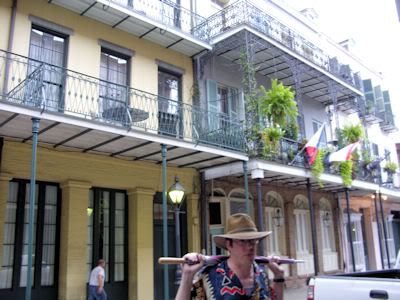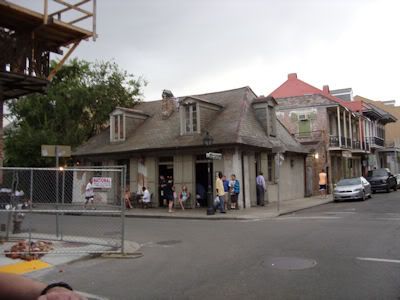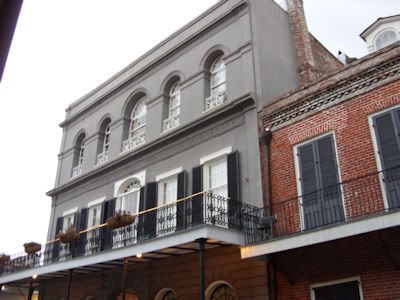 Unfortunately it started pouring down rain on us while on the tour. We didn't have an umbrella or a rain poncho so we got soaking wet. Seriously. It looked like we jumped into the Mississippi River. We finished the tour though and the guide told the last story in a little bar. The other bar guests enjoyed it too I think, and perhaps got a good laugh at us soaking wet tourists.
We were rather close to a street trolley, so we walked over there to hop on one. We waited for awhile and one finally came – in the wrong direction. We asked if we could get on because the rain was coming at us from all sides under their cover. He said sure but we'd have to pay for both ways. Ugh! We ended up just walking all the way back to the hotel.
At least HBO was finally working in the hotel so we got to watch True Blood. Don't think I've forgotten to write up a review on that episode. I will do so after I return from the trip.