Monday was my birthday! Usually my birthdays are rather boring. This one however was not. Here is a recap on what we did…
We went to plantations! In doing so we took a bridge 9 miles long over areas that looked like this….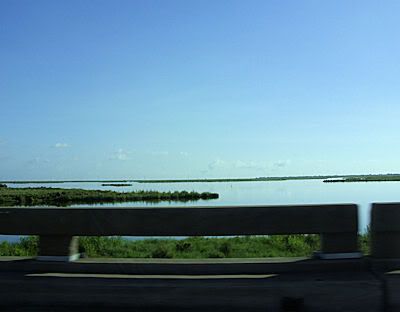 The first one we went to was the
San Francisco Plantation
. It was built in 1856 and is the only authentically restored plantation on River Road. I'm also writing an article about this plantation. For now though, here are some pictures I took while visiting there…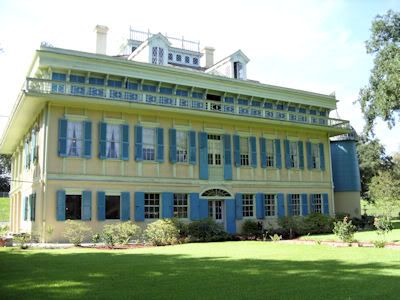 Then we went to the
Houmas House Plantation
and Café Burnside. It is noted as the
Crown Jewel of Louisiana's River Road
. It was built in 1828 and it too produced mainly sugar cane. I am doing an article on this plantation too, so for now here are some pictures I took while there…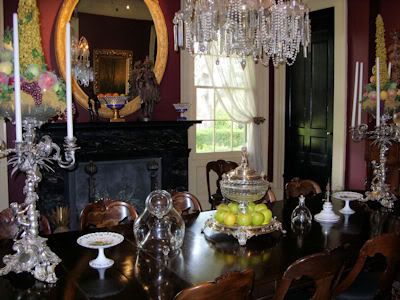 This is a VooDoo death mask and a vampire kit. I thought that was really cool.



This was after lunch in their garden. Beautiful spot!
River Road is an interesting stretch of road along the Mississippi River. I highly suggest that if you are planning a trip here for you to check out both of those plantations and any others you may like to visit as well. You will also be surprised by just how much sugar cane you see along the way (if it is in season).
We saw miles and miles of this growing along the road and as far back as you could see in some stretches of land.
After that, we were near the Tanger Outlet mall. So, we decided to go check it out. It wasn't as big as I thought it would be and the selection of stores also wasn't the best. However, I did end up finding 2 new shirts and some black cropped pants.
Once we arrived back at the hotel, we went to eat at a Mexican restaurant nearby. It was really good and the tacos weren't soggy at all, so I was happy. No birthday cake or anything, but I don't really care about that anyways. All in all, it was a great day and I don't feel any older – but who ever does anyways?