Thursday I met with Daena Smoller from the Paraplex Annex and
International Society of Paranormal Research
. She was really energetic, extremely nice and personable and probably the most experienced person I've met in the paranormal field yet. Look for the article about this soon too.
Right after there we went over to the
Voodoo Museum
. In all honesty, I didn't really know very much about Voodoo until today. The museum and our guide Jerry was extraordinarily informative about everything concerning Voodoo and New Orleans. He even took the group to meet a Voodoo Queen – how cool is that? Watch for this article soon too.
Here are some pictures I took while at the museum and on the tour (we also visited St. Louis Cemetery #1). I saw Marie Laveau's tomb and asked for assistance with something too. I'll let you know if it worked.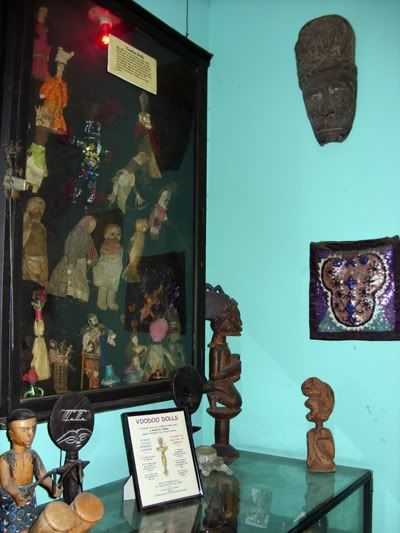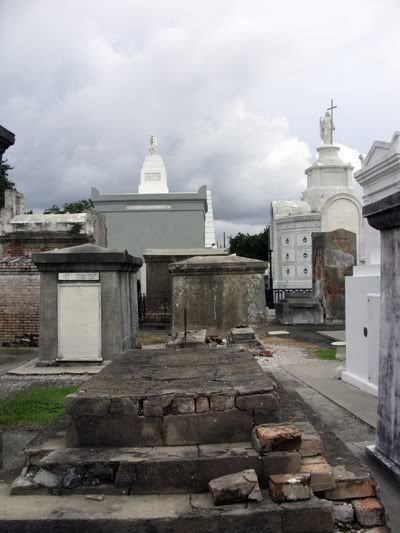 Unfortunately we had to return slightly earlier than planned on Friday. Something came up and I had to cancel my last appointment. We drove through some awful weather on the way back too. We went through probably about 7 really bad thunderstorms. When we finally arrived back at home, shortly after that it rained for quite a few hours here too.
My trip to New Orleans was really great. I wanted to go there since I was a little kid, and I'm really glad I was able to go (even if it was 20 years later). I had such a great time on the vacation that I can't wait to go back!
I hope that everyone reading this enjoyed my daily updates and pictures. I'll be writing up the travel articles this week, and I'll post links to them for you to read about the places in more detail.
Have a great weekend everyone!